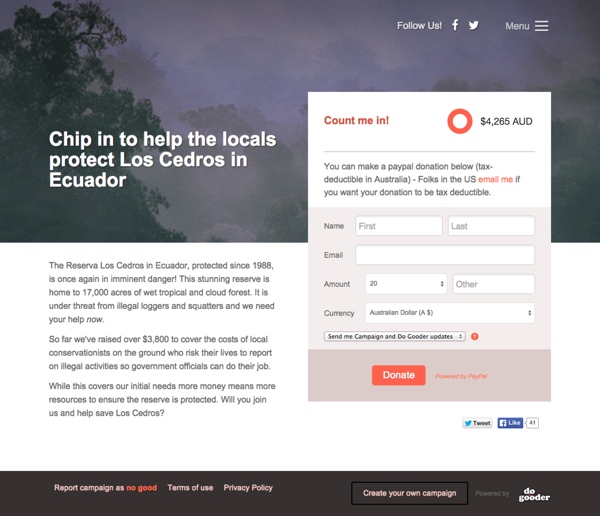 Activists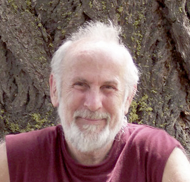 John raised urgently needed funds to save the Los Cedros rainforest from illegal loggers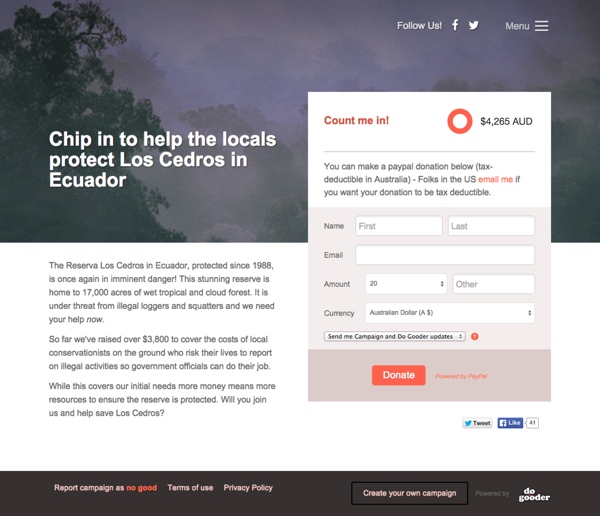 Campaign duration22 days
22 daysCampaign
duration
Supporters 95
95Supporters
Funds raised$4,265
$4,265Funds
raised
"Do Gooder was incredibly helpful in assisting us to construct our site fast and in amplifying our reach. I was delighted that we not only reached our fundraising goal to support the locals in their fight to save Los Cedros in Ecuador but raised an extra 50% more!"
---
John Seed -
Deep ecologist and legendary activist
Take the Tour
Rapid response fundraising
Rapid response fundraising
With no time to lose Josef DeCoux called John asking for help to raise urgently needed funds to protect the Los Cedros rainforest in Ecuador.
Our rapid-response campaign platform enabled the campaign to kick off immediately with much needed money flowing within a few days of launch — ultimately generating 150% of the target without the need for a large scale campaign or extended crowd funding strategy.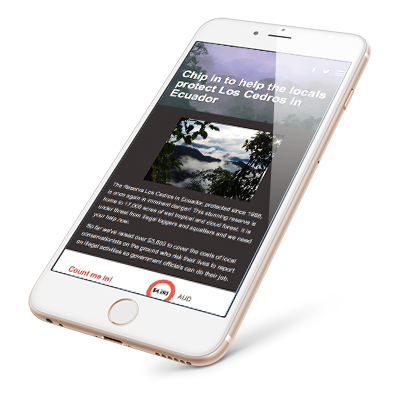 Professional campaign tools starting at $49/month
Start your free trial
14 day free trial. Change plans any time.